Print & Design.
Scroll down to see some recent projects. Follow the link in the description for a more in depth view.
"Krishna and the Fruit Lady" is a children's book Norine had the pleasure of writing, designing, and illustrating for the daughter of her professor. Her Professor is an immigrant from India. She wanted her daughter to grow up learning some aspects about her heritage, particularly Hinduism. Norine adapted the Hindu tale of 'The Butter Thief' into a children's book because, at its core, it is a story about sharing.
See more excerpts here.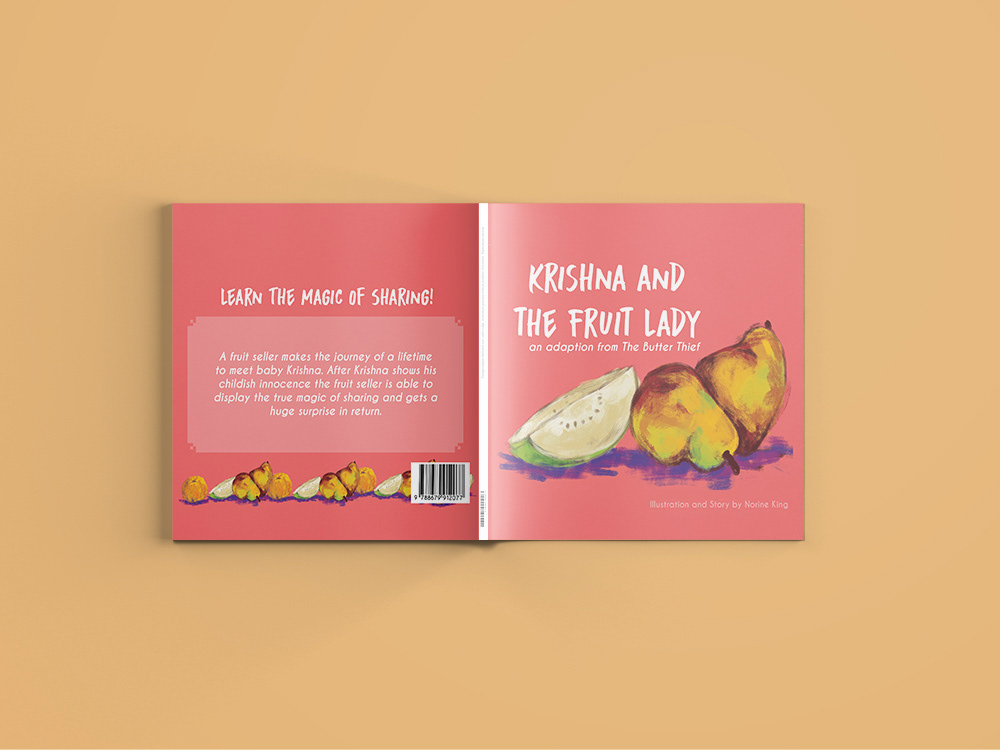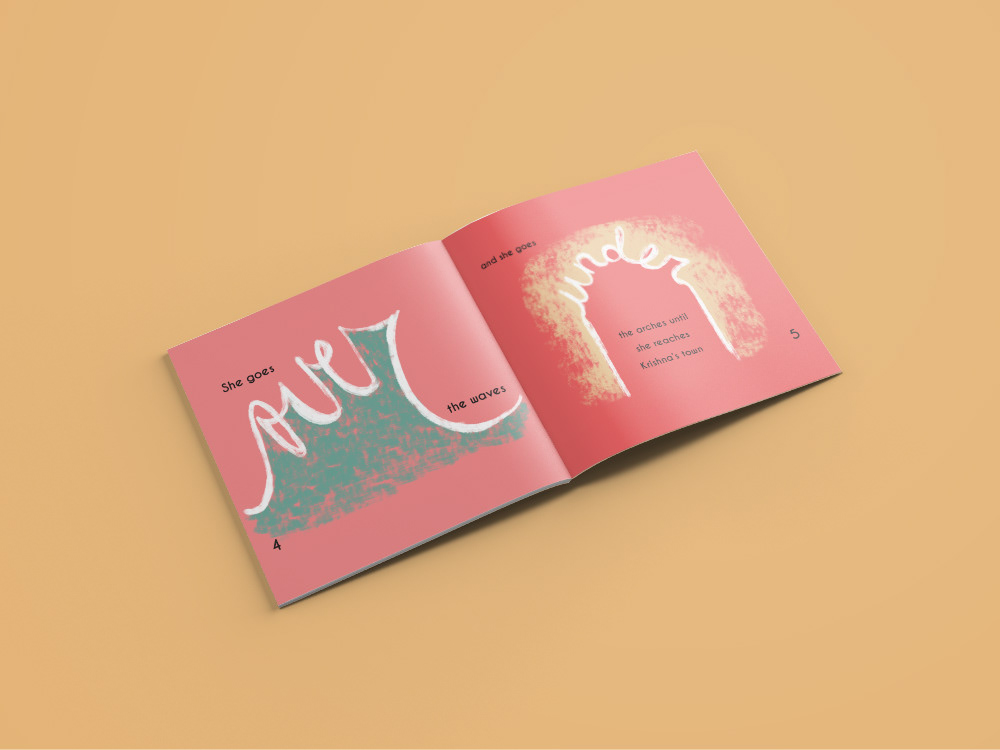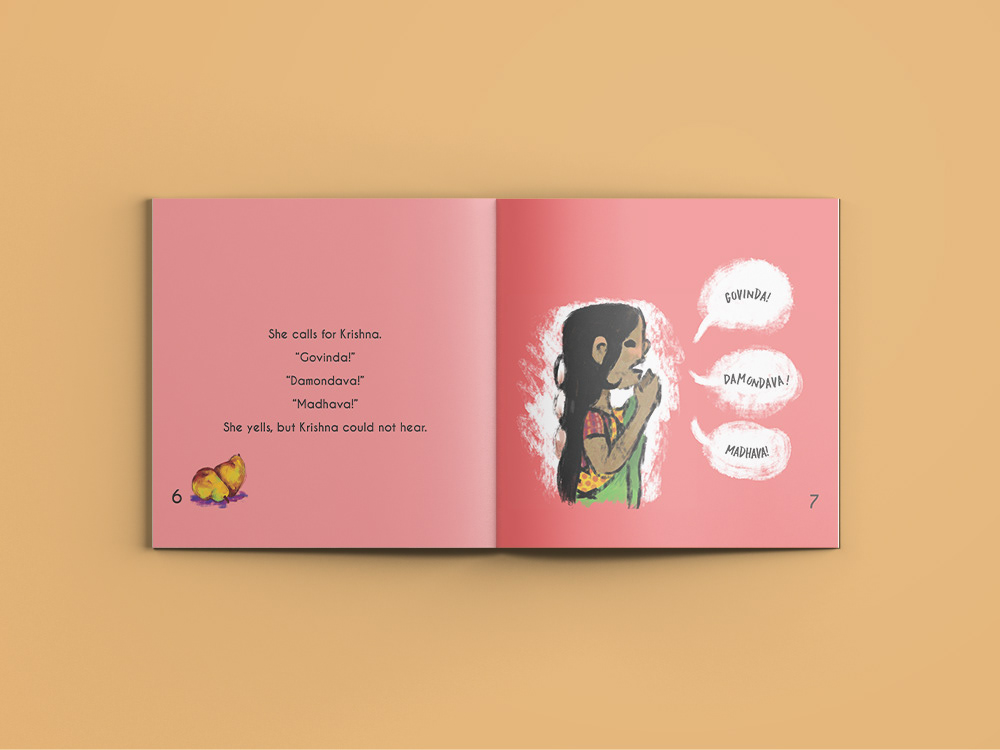 "A Commarts Collective" was an independently published zine initiative Norine led in 2016. The Commarts Collective team has been scouting, selecting, and publishing the artwork of Virginia Commonwealth University's Communication Arts majors since its creation in late 2014. The theme of the edition shown below was a tongue in cheek mockery of hipster culture in Richmond, VA. As always, "A Commarts Collective" was distributed at local Richmond galleries and the annual Richmond Zine Fest.
See more Commarts Collective here.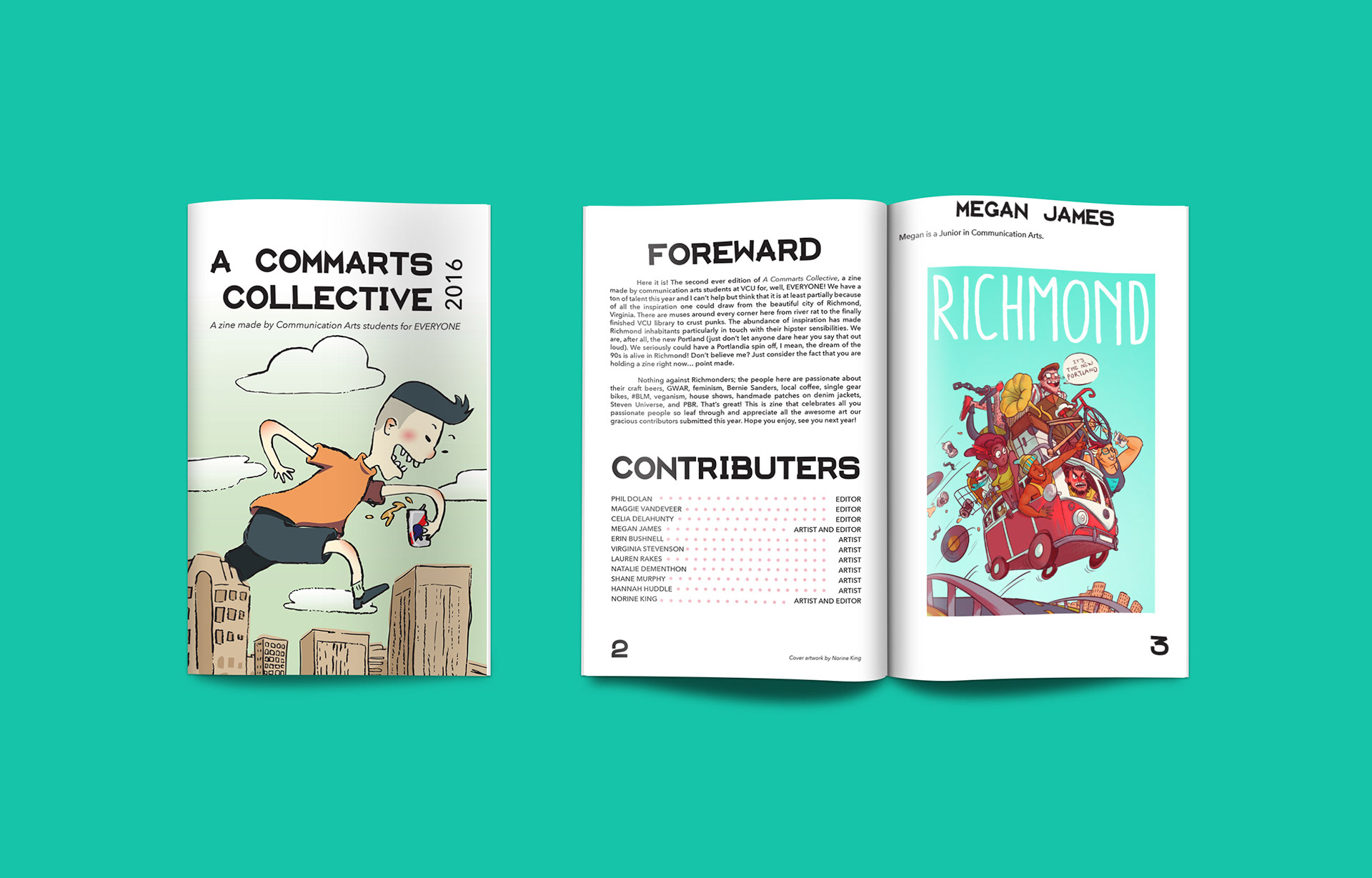 "Down There" is a passion project that I wrote, designed, and illustrated. "Down There" is an educational book about vaginal anatomy and politics written to dispel harmful mistruths and empower people with vaginas. It is also not as scandalous as the description just given makes it sound. It covers topics such as female genital mutilation, labiaplasty, and basic vaginal anatomy. 
You can see a small selection of the book here.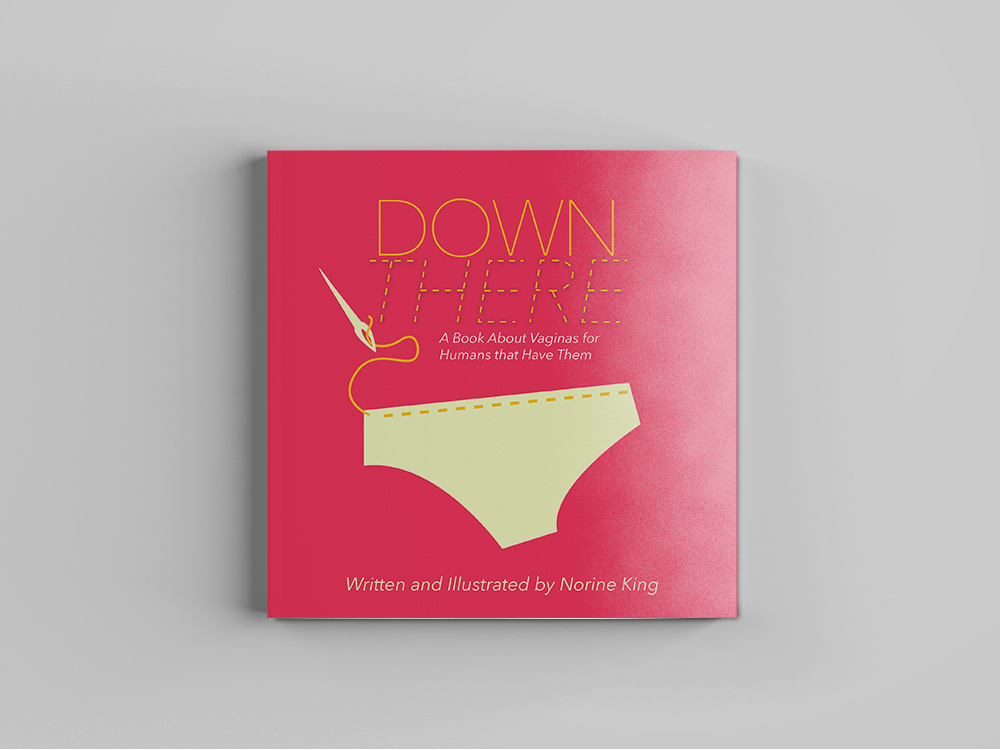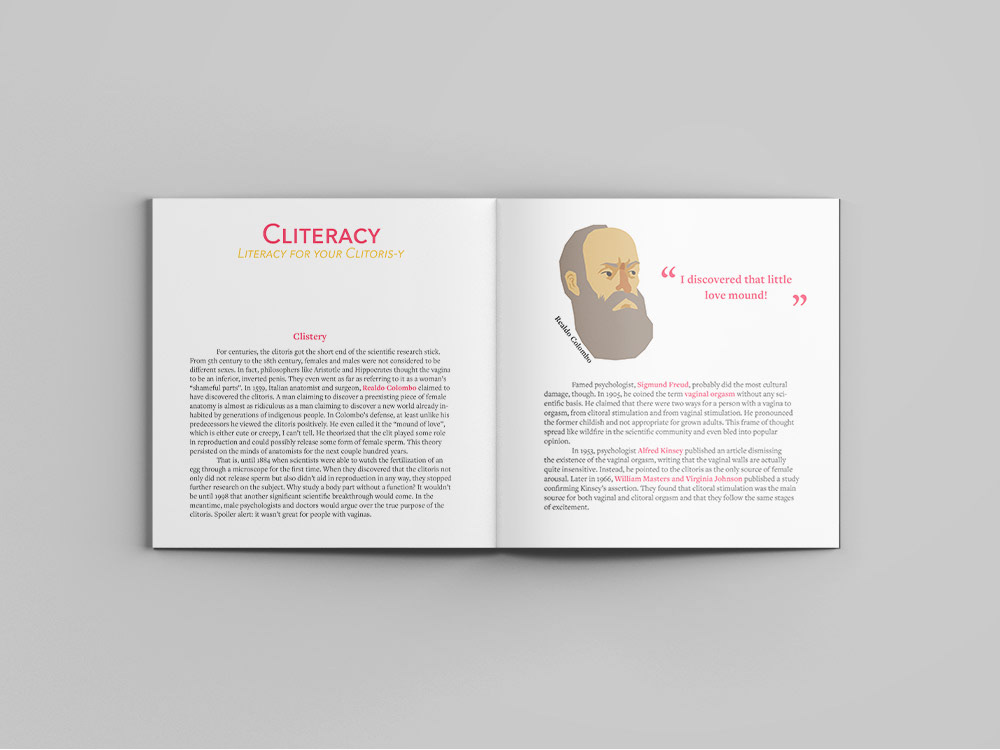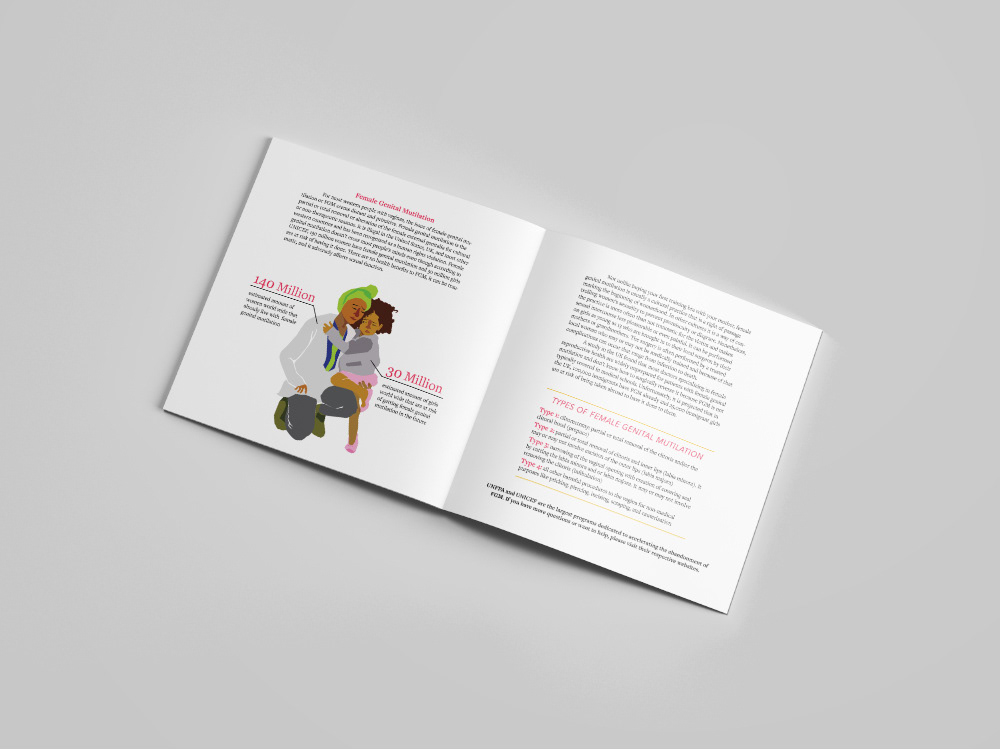 Inspirational civil rights leader name tags created as a takeaway component for a Black Student Artist Empowerment Gallery Show.
See more of that gallery here.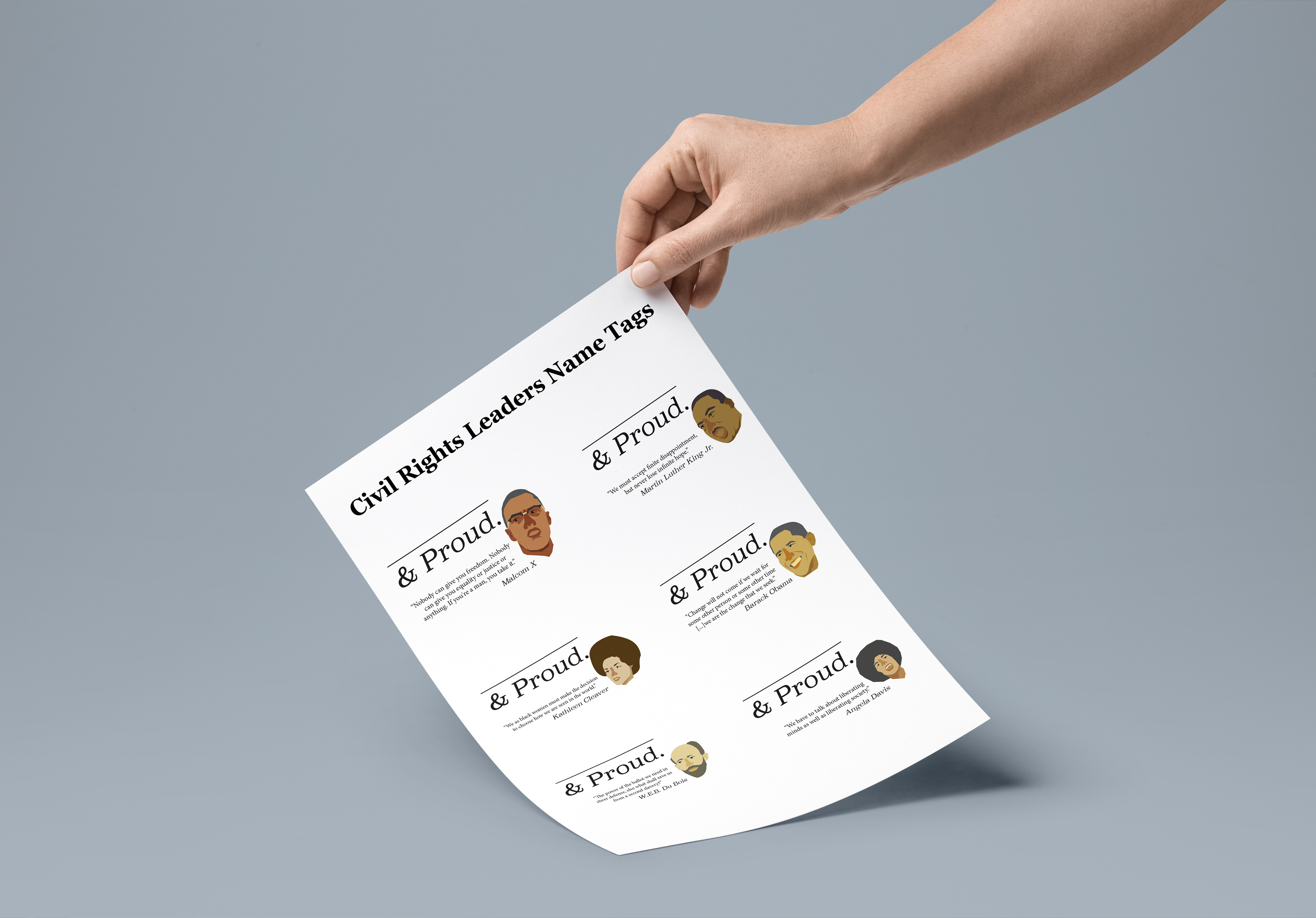 Norine, like many women, suffered from imposter syndrome so, naturally, she created a website prototype about it. "Remove the Mask" exists to teach girls that suffer from imposter syndrome about the scope of and solutions for imposter syndrome as well as to remind them that they are not alone. Imposter Syndrome is the constant low-level fear that you do not deserve the professional success you have and that sooner or later the people around you are going to figure out you are a fraud.