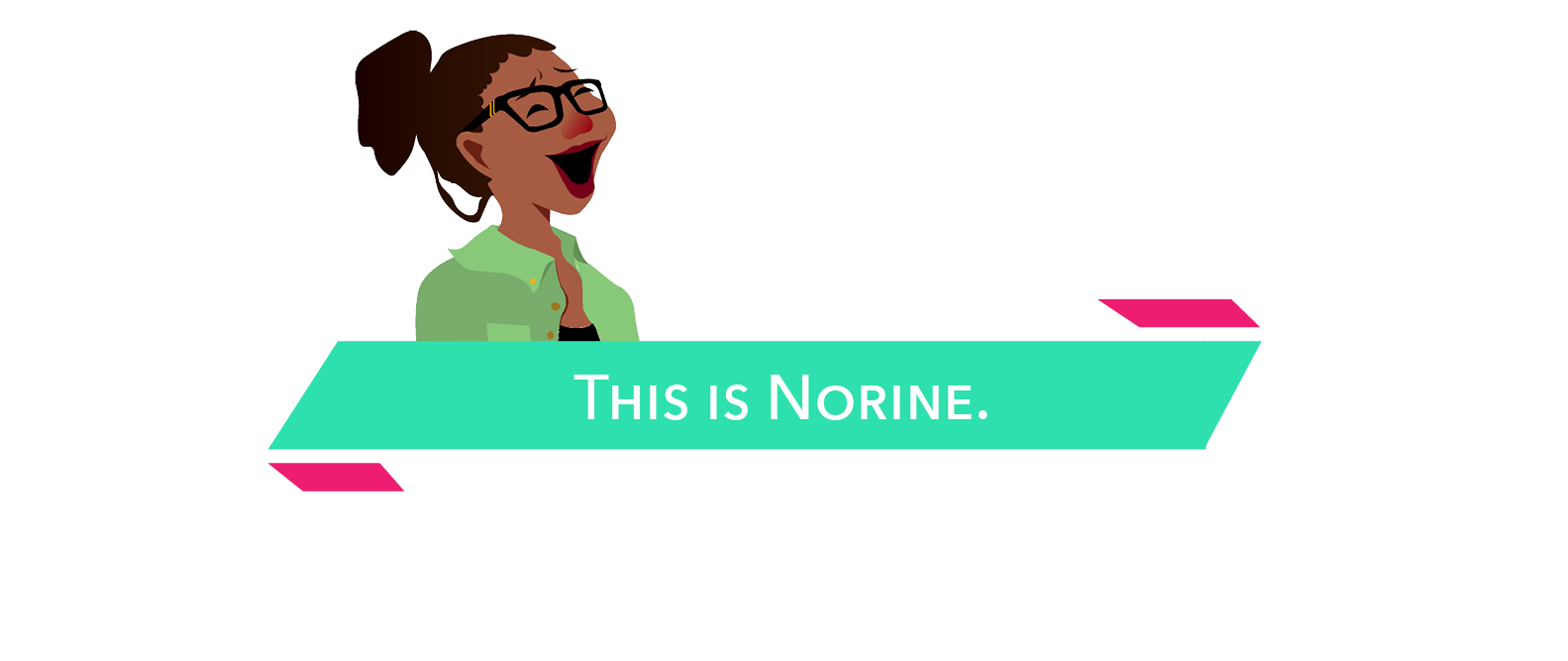 Norine is an artist and designer with a passion for creating imagery that is light, witty, and informative. She has had a passion for creating art from a very young age so it only made sense that she would pursue that passion professionally.
In her early life, Norine honed her traditional drawing skills by reproducing images from photographs and famous masterpieces. Later, she would go on to play with color, shape, and abstraction in a way that set her apart from her peers. Norine developed a love for art direction and layout design when she became a part of the design staff of her high school literary magazine. Her senior year of high school, Norine's multimedia design teacher acknowledged her talent by awarding her the top seat in the class. This was all the confirmation she needed to cement her choice to pursue a degree in design. May 2017 Norine completed her Bachelor of Fine Arts in Communication Arts & her Certification in Product Innovation from Virginia Commonwealth University.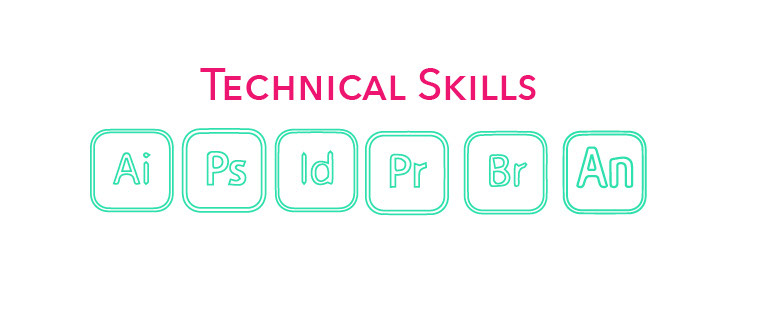 Although Norine was classically trained in traditional media at the Meade Studio, she has since fallen in love with the speed and effects digital media offers. She uses Adobe programs such as Illustrator, Photoshop, Bridge, & InDesign heavily but is also proficient in Premier, Sketch, Invision, & Animate. Her love of digital programs doesn't stop her from using any other art making tools she can get her hands on.
During her two years as a contributing illustrator for a weekly publication, Norine honed her ability to maintain hard deadlines and quick turnaround times. She enjoyed the challenge of working on a short notice while juggling other projects and responsibilities like school, sports, and club activities.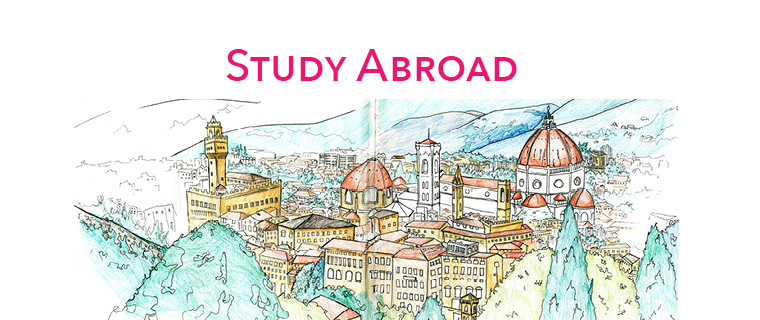 During the summer of 2016 Norine had the immense pleasure of going to Florence, Italy as part of Virginia Commonwealth University's Florence Revealed Program. During the month of June, she was one of 12 students selected to study the art of classical masters in their birthplace. The program revolves around the use of a sketchbook where students employed mixed media to create imagery "all'aperto" (in open air). In that spirit, the program had no formal meeting place. Everyday the students met at the ancient locations they spent their whole lives learning about to interpret masterpieces into their sketchbooks from life. 
See some of the sketches from her trip here
.
Read about the program here.
Above are images taken in Florence, Siena, Venice, & Pisa from Norine's trip abroad.

Norine worked with a diverse team in a rapidly changing work environment, weekly while pursuing a certificate degree in Product Innovation through the Da Vinci center at Virginia Commonwealth University. The Da Vinci center is a nationally recognized, cross- disciplinary, real world, problem solving initiative that puts artists, business students, and engineers together to create innovative solutions to problems local businesses bring in.
In her engineering class, she worked with a team to design a bike attachment that would allow a person suffering from nerve damage in their hands due to stroke to be able to ride a bike once again. Later in that class she worked with that same group to create the UI/UX for Handy, an app that would implement existing physical therapy exercises into games to keep stoke victims engaged as they worked towards regaining mobility.
For her Product Innovation capstone, Norine and a group of peers worked in close conjunction with the non-profit,
CodeVA
to create CUPPA/Code. CUPPA/Code was brought to Norine's group as an idea for a teacher-IT professional networking app that would function as a Tinder meets Linkedin. Virginia had recently passed a mandate stating that by the end of 2017, all K-12 schools must have a computer science department. CodeVA found that not enough teachers are equipped with the necessary tools to teach computer science effectively.
You can read more about the process for Cuppa/Code here.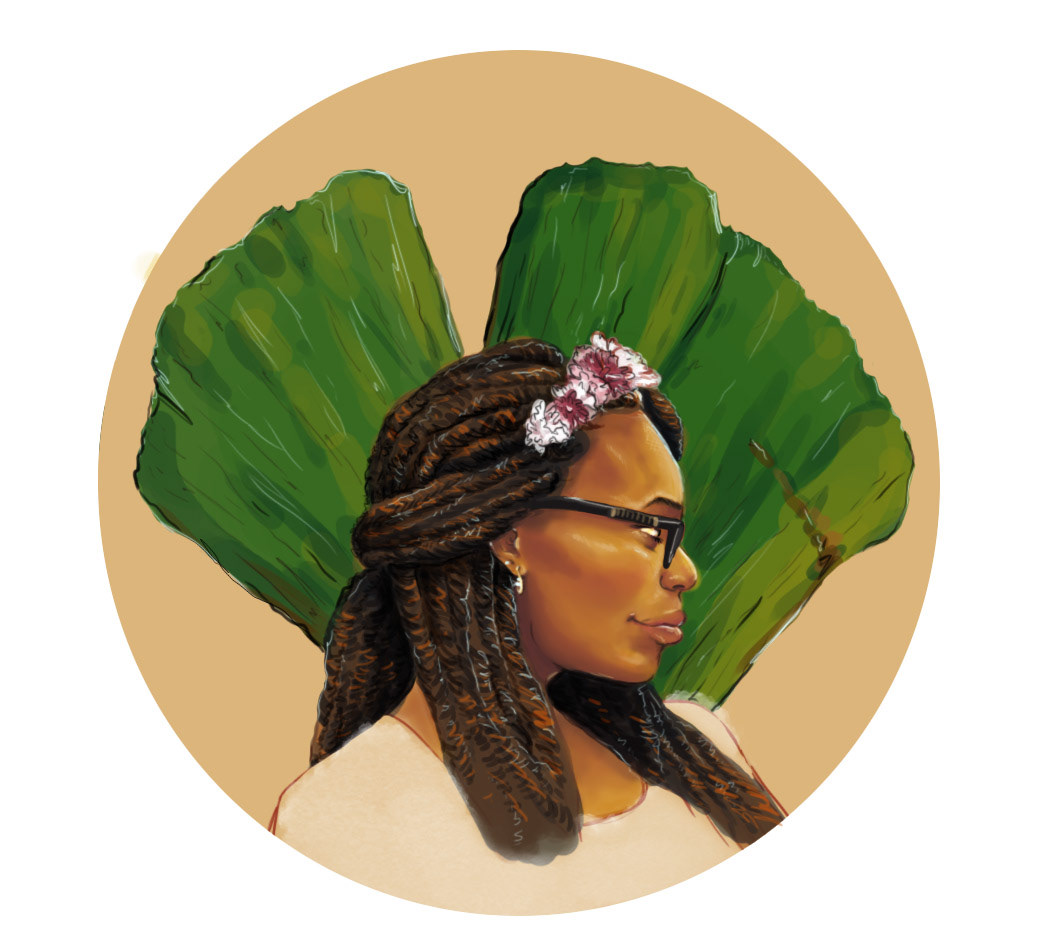 B.A.S.E.: B(l)ack in Action--Group Exhibition --November 2016
Kappa Pi Gallery: Multifarious--Group Exhibition --April 2016
Pyramid Art Show--Group Exhibition--June 2013
Medlin Art Gallery-- Juried Show:1st Place-- June 2013